All riding students must understand and accept the Policies for Riding Students
This Rider Waiver and Release must be signed by anyone wishing to ride or handle horses at the riding centre.
Summer 2018 / 2019 Camps, Booking Now!
Tue 8th – Thu 10th Jan 2019
Tue 22nd – Thu 24th Jan 2019
Contact us to enroll your child or young adult in a 3 day intensive riding school camp!
Running Tue - Thu including meals and a sleepover on Tue and Wed nights, your child will enjoy a wide range of activities and lots of hands-on time with the horses.
Total cost for the 3 days, including meals and sleep over: $330.
A $100 deposit must be paid to secure your spot.



General Information
Camps run from Tue - Thu inclusive
Inclusive of all meals
Sleepover on Tue and Wed nights
Can go home overnight at a reduced camp cost
Student assigned to one horse for the entire camp
Buddy system for beginner camps
Oodles of riding time and horse handling
Maximum of 6 riders per camp
What to Bring
Sleeping bag
Pillow
Towel
Toiletries
Pyjamas
Riding boots, etc
Jacket, warm clothes (depending on weather)
Spare clothes
Children MUST have riding boots to attend a school camp. They can bring their own riding helmet if they have one, however we do supply helmets if they do not have their own.
Please note that we do supply pillows and doonas, however some children may like their own pillow and if the evening becomes very cold then the sleeping bag will give them extra comfort.
Camps will run most weeks during each school holiday break.

Starting time: Day 1
Students can arrive any time from 7am - 8:45am on the first day. Those arriving early can join in with the morning feed run of all the horses on the property, starting at 7:30am. The first session of the daily program starts at 9am.

Ending time: Day 3
Students can be picked up any time after 5pm on Thursday.


Booking Forms
Booking form to print, fill out and send back to us.
Booking form (MS Word) to fill out and Email back to us.
2019 Camp Dates (Subject to change)
Tue 8th – Thu 10th Jan 2019
Tue 22nd – Thu 24th Jan 2019
School Holiday Dates - South Australia
Source: SA State School Term Dates

---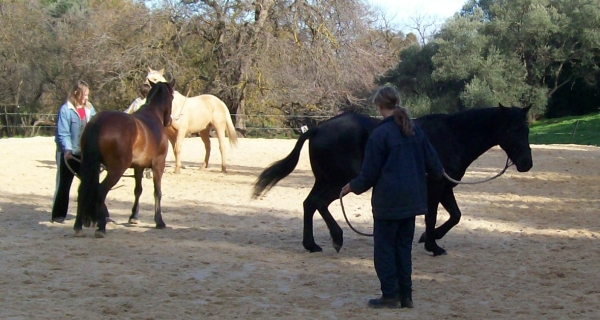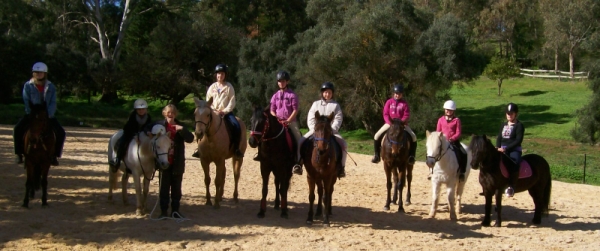 ---